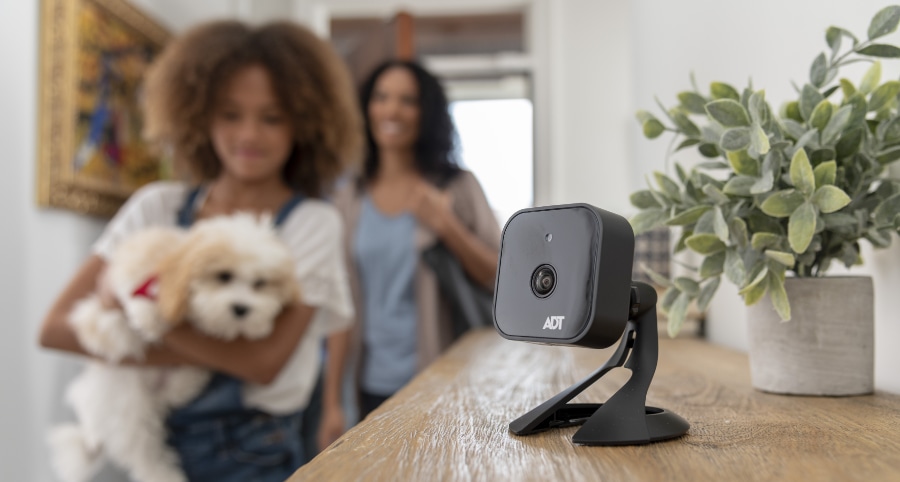 Where To Place Home Security Cameras In Johnson City?
Where are the best spots to place your home security cameras in Johnson City? Normally, you have three major regions of the home for video protection: your principal entryway, the outside perimeter, and select interior spaces. Although your provider will be able to suggest where you should begin, here's a quick guide of where to place your home security cameras throughout your property.
Always Protect Your Main Entrance
While it may seem crazy that a burglar would make an effort to casually stroll through your home's main entryway, 34% of intrusions take place near this passageway. You also have package thieves among other threats to think about. A doorbell camera is perfect to handle all of these worries with crystal clear high-def, wide-angle capabilities.
Video doorbells are extra useful as you have the ability to chat with people who come and engage the doorbell. By using your security app, like ADT Control, you have the option to reply to all engagements with two-direction audio and real-time footage and look like you're home. When a visitor attempts something nefarious, you can have your camera instantly document the event on video and deliver it to your mobile phone with a text message.
Plan Ahead to Maximize Coverage With Your Outdoor Cameras
Where to place home security cameras outside your residence is often a difficult assignment. Fortunately, there are a few beneficial recommendations to make sure your home is safeguarded appropriately.
The corners of your Johnson City home provide an impressive sightline, letting you see two segments of your yard.
Right under an eave or directly into a piece of cladding or edging are ideal locations for surveillance devices as they will be partially hidden by your home.
Over your garage, since the garage door is a more enticing passageway for intruders than you may know!
Over a back porch or back door -- or any doorway not in clear view from the sidewalk.
To make sure these locations are successful, make sure you trim away any overgrown plants or trees that could obscure the camera's view.
Recommendations For Getting The Most From Your Interior Cameras
You have more options on where to place home security cameras on the interior of your home in Johnson City. That same adaptability results in there being additional aspects to think about:
Windows and Sunlight: Even though you should ensure your windows are down and latched, the sunshine through a window can create a glare and impact the clarity of your surveillance footage. Direct the front of your camera away from direct sunlight to avoid this.
Utilize Height: Similar to a watchtower, a security camera located in a higher spot will produce a wider field of vision. You might situate your cameras above tall pieces of furniture or affixed to the ceiling.
Choose Unreachable and Secure Locations: Your video equipment will lose its ability to defend your property if anything happens to it. Place your security cameras in a spot where kids and your furry friends have no ability to mess with them. You might consider mounting or another means of attaching them to make sure they don't crash to the ground if accidentally bumped.
Houseplants and Decor: The greatest video camera will fail to be of much use if there is a plant obstructing the field of vision. But it's important to note, decor or foliage can also serve as a means to cloak your security equipment. Just be careful they don't keep the camera from doing its job!
Turn to Secure24 Alarm Systems And Find the Right Place For Your Home Security Cameras
To ensure the proper installation of your home security cameras and additional security components, use the experts at Secure24 Alarm Systems. Let us customize the perfect system for your whole house -- defending every square foot. Just call (423) 241-8092 or submit the form below to start your project.
Cities Served Around Johnson City By Secure24 Your Local ADT Authorized Dealer